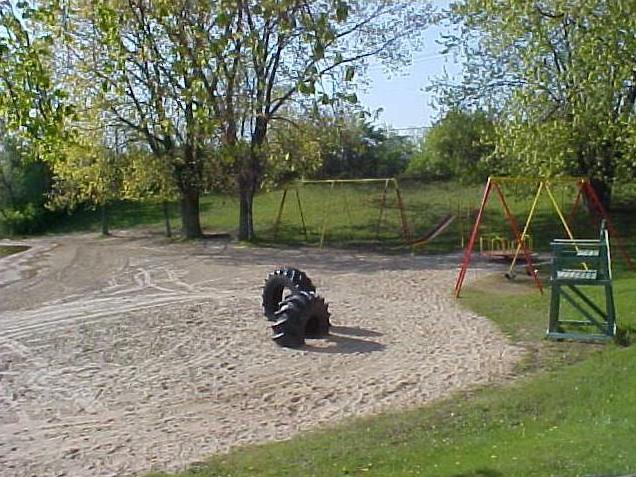 Deercreek Lake, the larger of our two lakes, is highlighted by a sandy beach that is open from Memorial Day through Labor Day.  There is a slide in the water and a playground area for the children. Please note that children 16 and under MUST be accompanied by an adult at ALL TIMES while at the beach.
Located next to our clubhouse and one of our pavilions, the beach is an excellent location to enjoy a day of sun and fun.  Our clubhouse is equipped with showers, changing areas and restrooms for your convenience.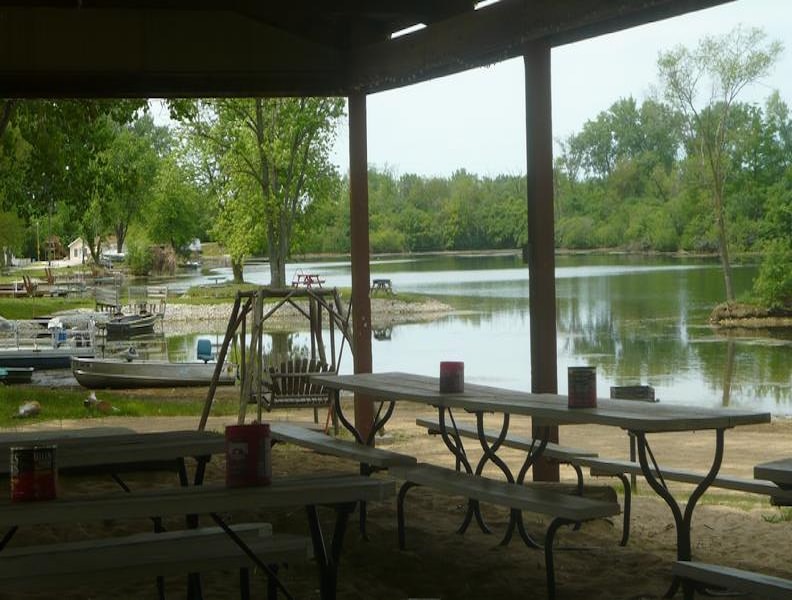 Beach parties are popular with our members and dances and bands are enjoyed too.
A friendly game of bags. Tournaments often spring up at the special outings.